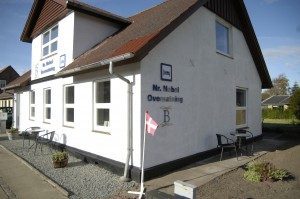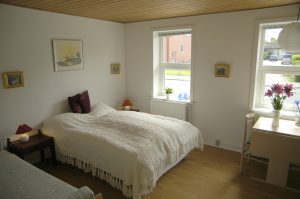 Nr. Nebel accommodation is a free and independent youth hostel that works just like private accommodation. We create a pleasant atmosphere, with good facilities in a good environment. You have 3 beaches within your rowdy and Ringkøbing fjord. Beautiful nature experiences and free access to the swimming pool in Nørre Nebel. At the same time you have all the shops in town with several restaurents.

Call (0045) 20 35 78 88
Free internet WI-Fi in all rooms.
Check-in from 14:00 to 16:30
Call 15 minutes before your arrival and we will be there to receive you upon your arrival
Call and make an appointment if you cannot come at these check-in times and we will find a solution
Call Nr Nebel Overnight+ (45) 20 35 78 88
You can pay with Dankort and mobile payment
There is a fee for card payments in accordance with the Act on this.
You can use your cancellation insurance in connection with their rules.
In case of cancellation later than 3 days, the full amount is charged
Arrival and departure
Arrival from 14:00 to 16:30, if you have other wishes, make an appointment 20357888
Departure no later than 10am
All accommodation is prepaid upon arrival at the latest.